Projects – Engineering, design and delivery for Projects on both greenfield and brownfield sites
WorkShop – Engineering, design, fabrication and certified welding with stainless steel, aluminium and other exotic materials
On-Site Installation/Maintenance – Provide on-site crews for long and short-term maintenance contracts, small projects, refurbishments and shutdowns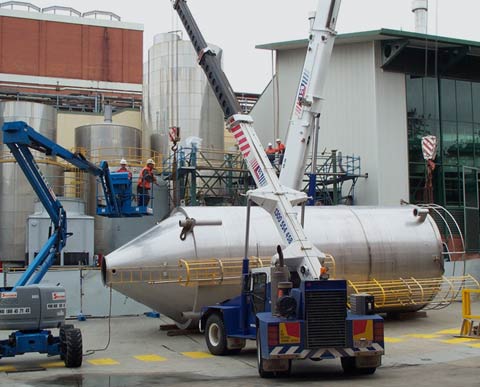 Site Installation, Relocation Works, Commissioning
We take the time to understand our clients' unique project requirements with a flexible and innovative approach. Our experienced staff are from a wide range of specialist trades and have the ability to successfully complete your project.
Our guaranteed quality workmanship and client satisfaction ensures a smooth integration between BDR/client/project.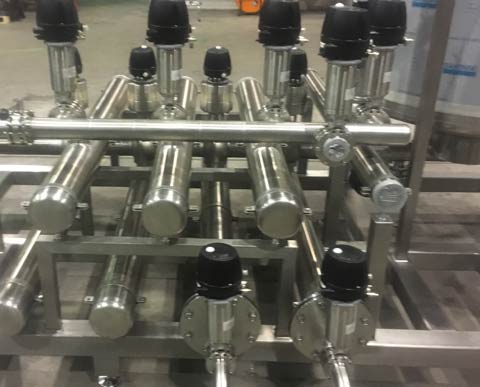 Fabrication
Our Brisbane workshop is well equipped with the latest machinery. Our well-appointed team has the ability to fabricate to our clients requirements. We apply strict Quality Assurance throughout the life cycle of each project including in-house weld procedures, ITP and MDR's where required.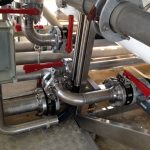 Modification & Maintenance Contracting
BDR has excellent mechanical installation knowledge and experience. We have the ability to work within clients needs and have an in-depth understanding of production area requirements to ensure minimal downtime.
Orbital Welding
The term "Orbital Welding" is based on the latin word ORBIS = circle.
The combination "Orbital" and "Welding" specifies a process by which an arc travels circumferentially around a work piece (usually a tube or pipe).
Orbital Welding is presently used whenever the quality of the weld joint has the highest priority. These demands are not only limited to mechanical strength and X-ray qualification, but also to the important aspects of the aesthetics of the weld seam. For any users a uniform, flat and smooth root-pass is the main reason for using this process.
Equipment
BDR Stainless has a well equipped workshop in Tingalpa. We also have site mobilisation equipment
which is available to assist in delivering our products and services at our clients premises
Break Press 4 meter by 250t
Guillotine 3 meter by 12 mm capacity
Punch and Shears (100t and 45t)
Section Rollers (80t)
Plate Rollers
Orbital Welders
Pulse Welding Machines (TIG & MIG)
Centre Lathes 2 metre
Hydraulic Press (200t)
Hydraulic Pan Break
Milling Machines
Mobile Diesel Welding Equipment
Generator Sets
Mobile Site Workshops
Fully Equipped Site Vehicles
GUARANTEED QUALITY WORKMANSHIP & CLIENT SATISFACTION
BDR Stainless has a 1500m2 workshop in Tingalpa, Brisbane. Our facility is equipped to support all of our activities. BDR Stainless maintain an onsite capability serviced by our fleet of vehicles and mobile workshops.